Bath Spa University's ambition to become a leading centre for sustainable fashion has come a step closer following the appointment of a new professor.
The arrival of Tamara Cincik as Professor of Fashion and Sustainability also means Bath Spa will work in partnership with Fashion Roundtable, the UK's only think tank for the fashion and textiles industry.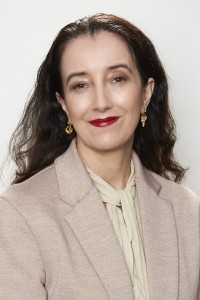 Prof Cincik, pictured, who has more than 20 years' experience working as a fashion editor, brand consultant and lobbying politicians, launched Fashion Roundtable in 2017.
The organisation serves as the secretariat for the All-Party Parliamentary Group for Ethics and Sustainability in Fashion and acts as the bridge between fashion and policy.
Prof Cincik is also a commissioner for the UK Trade and Business Commission and has led on several reports including Cleaning Up Fashion, and Representation and Inclusion in the Fashion Industry.
She regularly hosts roundtables and events and is asked to speak at leading events, nationally and globally.
As Professor of Fashion and Sustainability, she will build on Bath Spa's partnership with the Bath Fashion Collection, who's planned new museum and archive will be central to the university's plans for a new Creative Quarter for the city and home to a new National Centre for Fashion and Sustainability.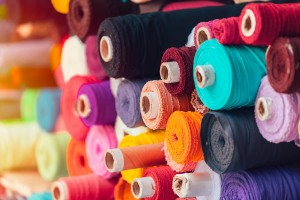 Bath Spa said the concept was to create an education system and museum venue that addresses past legacies as well as the university's ambitions, with a 'purpose-driven' approach.
Bath Spa pro-vice chancellor for external affairs and innovation Andy Salmon said: "Professor Cincik's expertise in sustainable fashion policy, her connection with all aspects of the industry, and her advisory roles with central government connect very strongly with our shared vision for the creative wellbeing economy.
"Together we will take a 360-degree approach to the complex interrelationship between fashion making, business, psychology, wellbeing and regeneration.
"In doing so we will combine research, innovation, enterprise across disciplines. Only when we see the problem in the round, can we find the interconnected solutions. Only by working together via shared interests, can we develop the seeds for the necessary regenerative economy. We believe Professor Cincik's is uniquely placed to do this."
Prof Cincik added: "This new role will allow me to shape and direct a new vision for the industry and education system we all want to be a part of.
"Bath Spa offers a fresh and exciting vision based on radical and regenerative concepts, from which I believe we can shape and build the case for the creative wellbeing economy. A world based on creativity, craft and community."
The university's partnership with Fashion Roundtable will include policy reports, events and research thought leadership.
A virtual version of Bath Spa's National Centre for Fashion and Sustainability will be launched over the next 12 months to provide an opportunity for local, national and international sustainable fashion communities to connect, develop new, radical practises and share knowledge.
Longer term, the centre will operate as both a virtual and physical space where leading thinkers, learners, businesses, and communities can connect and drive the fashion and textile industry towards new, regenerative practices that will be healthy for people and the planet.
It will run programmes and research projects exploring every step of the fashion and textile journey – from farming practices, remaking, natural dyeing, zero waste design and garment end of life, to critiquing and transforming economic models, political drivers, and new modes of teaching.