Withy King, Bath's longest-established law firm, has revealed plans to move from one of its locations in the city to a large refurbished office block in a deal which agents say is among the biggest Bath this year.
The firm will relocate staff from its Green Park base to the prominent, 18,000 sq ft, four-storey office building on Midland Bridge Road next spring. Among the teams moving to the building following an extensive refurbishment programme will be its commercial practice and its high-profile clinical negligence and personal injury departments.
Its extensive private client practice, which includes wills, tax planning, estate management, residential property and family services, will remain at the firm's prestigious offices at Northumberland Buildings close to Queen Squ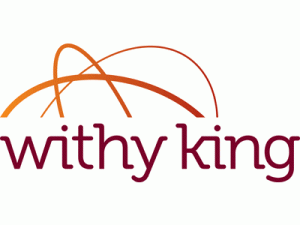 are.
Withy King managing partner Graham Street said: "Midland Bridge House will provide us with stylish, modern office space in the heart of Bath's commercial quarter. We're particularly pleased with the new energy-efficient and sustainable features being delivered through the refurbishment. Taking on this new lease is part of our long-term commitment to our clients and our staff – as well as to Bath which we see as an ideal place from which to continue to grow our business."
A full refurbishment of the building is now being carried out, specific to Withy King's requirements for modern, sustainable, high quality accommodation. The work, project managed by consultants Jones Lang LaSalle on behalf of the landlord, will include new windows, a new roof with increased insulation, energy-efficient lighting and increased facilities for cyclists, including showers and changing rooms.
Jones Lang LaSalle's Bath office director John Mulholland said: "This deal with Withy King is a welcome boost for Bath's office market, and represents one of the two biggest deals of the year in the city. The refurbishment will mean Midland Bridge House is among the highest standards in Bath in terms of modern, spacious accommodation and sustainability.
"Deals like this are seeing the supply of quality office space in Bath gradually reduce and moves us closer to equilibrium in terms of supply and demand."
Withy King is being advised by Knight Frank. Martin Booth, Partner in the Bristol office of Knight Frank, said: "Few buildings in Bath provide the profile and accessibility offered by Midland Bridge House. These factors – along with the sustainable credentials built in to the refurbishment – will ensure the building remains 'fit for purpose' for the duration of Withy King's occupation."