Bath's Forest of Imagination contemporary arts and architecture festival, which brings together many of the city's creatives, has won a prestigious national award.
The annual pop-up event for all ages, now in its 10th year, topped the 'one off activity – children' category of the Inspire Future Generations (IFG) Awards.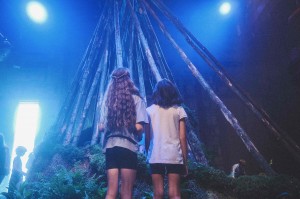 The festival, which brought the 'Living Tree Mirror Maze', pictured, to Bath in 2022, was also commended in the awards' 'research' category.
Living Tree artist Andrew Amondson joined Forest of Imagination artist Matthew Leece and House of Imagination Trustee Kate Mason in accepting the award.
Forest of Imagination is co-led by Bath Spa University research fellow, reader and senior lecturer Dr Penny Hay and director of research at House of Imagination, in collaboration with Bath-based landscape architecture practice Grant Associates founder Andrew Grant and Peter Clegg, senior partner of Bath architects FCBStudios, working alongside the creative, cultural and educational community of Bath.
On every project, the team aims to reimagine a familiar space, to inspire creativity and heighten a sense of nature in an urban environment.
Dr Hay, pictured, said: "We are all so delighted to win this Inspire Future Generations award for the children's programme and to be commended in the research category.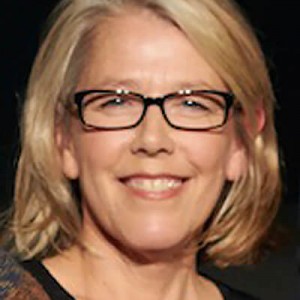 "Forest of Imagination is such an important research and public engagement project that highlights an interdisciplinary approach alongside a whole host of creative partners – amazing colleagues who are making a difference in this world alongside children and young people."
To create the Living Tree Mirror Maze, the team conducted research in Bath schools to gather children's and young people's ideas to inform the design of the installation.
It was then opened to the public at the city's egg theatre from 17 June to 3 July, with a free family fun forest at the American Museum and Gardens later in July.
This year the organisers are inviting everyone to 'Assemble in the Forest' at Bath Assembly Rooms in partnership with the National Trust.
"We want to inspire hopeful action in response to the climate and biodiversity emergencies and to find new ways to create inspiring landscapes and habitats that enrich the lives of everyone," Dr Hay added.
The IFG Awards, run by the Thornton Education Trust (TET), aim to recognise individuals and initiatives that work with children and young people, helping them engage in, and advocate for, a better built environment.
The specific category Forest of Imagination was shortlisted for recognised 'activities or events for younger children that explore architecture as a creative learning tool in an informal setting.
The judges said: "The Forest of Imagination team successfully developed their activities to be truly focused on the experience and interests of young people.
"They used co-research and co-design in a stimulating and engaging way, culminating in a genuinely multi-sensory and immersive experience for all.
"The research was interdisciplinary and co-produced with an emphasis on creative processes and critical making as research – thinking through making in a live creative 'classroom' environment, co-designing a creative installation that invites pedagogical innovation."