Green power group Good Energy is to 'twin' some of its business customers with a specific generator so they can better understand how their power consumption is fully matched by renewables.
The Power Partners scheme links customers with one of the Chippenham-headquartered company's 1,700-plus independent generators across the UK, which range from solar farms, wind turbines to hydroelectric schemes.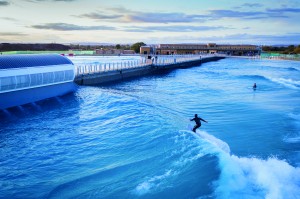 The first firm to sign up to the scheme is inland surfing lake The Wave at Easter Compton, near Bristol, which – appropriately – has been twinned with a hydro project.
The electricity used by The Wave will be matched via Good Energy with the power output of the Cwm Cadian Hydro project in Wales.
Good Energy head of sales and origination Tom Parsons said the company, which was launched more than 20 years ago with a mission to power a cleaner, greener world, was proud to be supported by customers that wanted to play their part in tackling the climate crisis by sourcing their power from nature.
"This new initiative allows us to take it a step further by matching some of our business customers with a specific generator, building a closer relationship and raising awareness of where their electricity comes from," he said.
"The grid is interconnected so clearly there isn't a direct physical link between the partners, but it's a much more engaging way of demonstrating our commitment to renewables.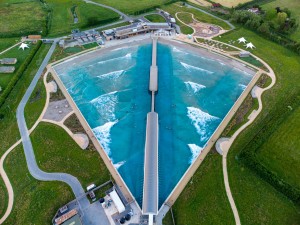 "The first film in the series is a great example of how we're helping to provide a cleaner and greener future – perfect surf, powered by water."
The Wave, which opened in 2019, describes itself as a 'slice of the ocean' that brings the positive power of water and waves inland, to be enjoyed by people of all ages, backgrounds and abilities.
The lake rolls around a thousand waves per hour – ranging from 50cms to almost 2m in height, and the site attracts more than 200,000 visitors each year.
Chief executive and founder Nick Hounsfield said: "From the word go we made a commitment to only ever use renewable energy to power our waves.
"It would have been wrong to use electricity from fossil fuels and thereby contribute to climate change and the acidification of the ocean.
"It is brilliant to be working with Good Energy and their power partners like Cwm Cadian Hydro to deliver on this promise."
Cwm Cadian Hydro, on the southern edge of Snowdonia National Park, generates 300MWh of clean electricity a year from the Nant Cwm Cadian stream.
Hydro engineer Billy Langley said: "It's great to link up with The Wave and prove the power of hydroelectricity – it's the perfect partnership.
"The electricity we generate here is saving electricity having to be generated in a gas or coal-fired power station, helping to protect the planet."
As well as supplying 100% renewable electricity from independent green generators in Britain, Good Energy also installs heat pumps, solar panels and batteries and part owns electric vehicle charge point mapping app Zap-Map.
Aerial photo of The Wave @ImageCabin