Revenues at Avon Protection, the defence manufacturing group, edged ahead by 6% in the past three months on higher sales of its body armour, it said today in a trading update.
The Melksham-based group, which specialises in protective gear, masks and breathing equipment for the military and first-responder markets, also said it had a strong order pipeline for its market-leading respiratory products and further growth in demand was expected for its head protection range.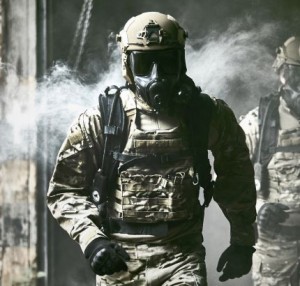 The upbeat trading announcement comes two months after Avon said it was looking ahead to a new "chapter of growth" as it reported a sharp decline in pre-tax losses on revenues up 9.1% for the year to 1 October.
The group, which changed its name in 2021 from Avon Rubber, is also aiming to reduce overheads by $21m (£16.9m) a year as it continues to bounce back from a tough year or so during which its shares lost around 70% of their value as it struggled to overcome damaging delays in military orders from the US.
A year ago Avon, which employs more than 1,000 people in seven locations, announced it was to wind down its armour division by 2023 after it failed tests for the US military.
Today it said body armour pressing and assembly was progressing as planned, though costs per unit remained high. It continues to expect armour production to end in the third quarter of its current financial year, with completion of deliveries by the end of the year.
It also told shareholders that work to ramp up production on its next-generation IHPS (Integrated Head Protection System) helmet was ongoing, ahead of first deliveries in the second half to the US Army as art of a $42.1m order.
The testing process for the second-generation Advanced Combat Helmet was progressing well, it added, with initial revenue expected in the first half of 2024 from its contract with the US Department of Defence.
The trading update, made to the London Stock Exchange ahead of today's AGM, said respiratory and head protection sales were at similar levels to the first quarter of its 2022 financial year following a strong final quarter in respiratory.
While its usual timing of order receipts meant revenue would be weighted to the second half, the full year was expected to represent a year of good progress the statement concluded.
Non-executive chair Bruce Thompson said: "We look forward to making further progress on our key operational and strategic initiatives as we enter a new chapter of delivery, improvement and growth."
This would be under the leadership of former Ultra Electronics group chief financial officer Jos Sclater, who joined Avon as its chief executive officer at the start of this month, following the resignation last year of Paul McDonald, who had spent 19 years at Avon, five as CEO.
Avon Protection will report its interim results for the six months ending 31 March on 23 May.