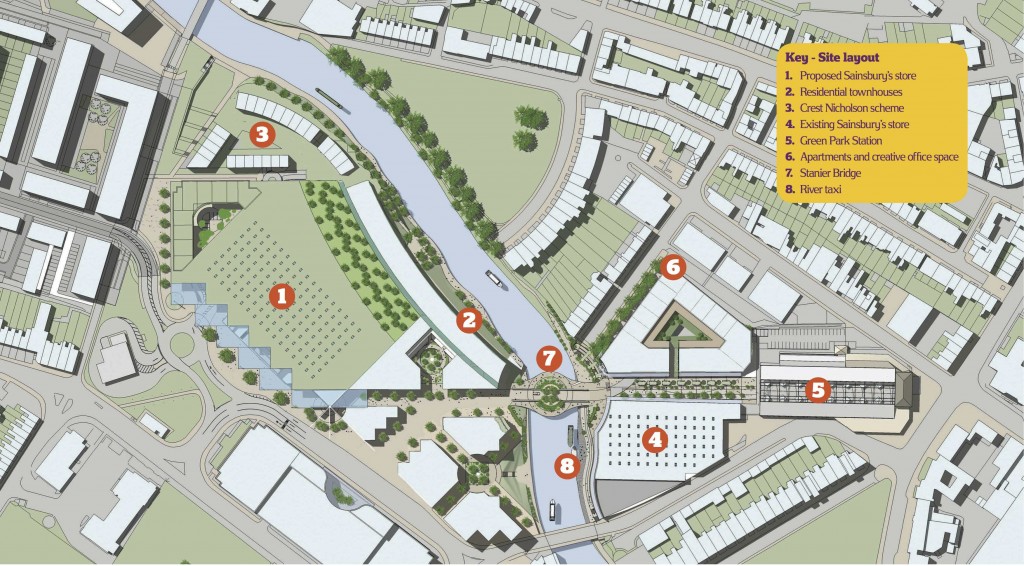 A much-needed centre for Bath's burgeoning creative industries could be developed at Green Park Station as part of far-reaching plans announced today.
Supermarket giant Sainsbury's has unveiled its plans for a major investment in the city's Western Riverside area, opening it up the area to create employment, residential and community space and creating hundreds of jobs.
As part of the plans, Green Park Station will undergo a major facelift to create a vibrant community area including a purpose-built centre for Bath's creative and knowledge-based industries.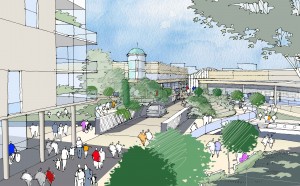 The proposal also includes a replacement flagship store for the Green Park Sainsbury's, housing, leisure facilities and office accommodation, rejuvenating the under-used area around the River Avon.
The new store will be built on the site of the current Homebase store, which will move to a new location on Lower Bristol Road.
The mixed-use scheme has so far been developed in partnership with key cultural, historical, business and resident groups across the city as well as the local authority, to ensure the site's surrounding natural environment and historic assets are protected.
Tim Watkins, Sainsbury's portfolio development manager, said: "This is a unique opportunity to regenerate Western Riverside, which will create hundreds of jobs for Bath residents and improve the historic Green Park Station building.
"We want to create an inviting retail and leisure environment that attracts shoppers and benefits local traders.
"This proposal will complement the major changes that Bath has seen over the last couple of years and we believe it will act as a catalyst for further economic regeneration in the
longer term.
"We look forward to seeing as many people as possible over the two days so that we can gather feedback on the proposal."
He said the new Sainsbury's store will be architecturally unique, energy efficient and environmentally sustainable, designed to complement Bath's status as a World Heritage City.
Other features of the plans include:
* Green Park Station: This popular but underused space could be a venue for exhibitions, performances and other activities. The farmers' market could be expanded.
* Riverside and public areas: A 'sense of place' could be created with a café, river taxi stop and recreational areas.
* Creative Space: Western Riverside could become a business and creative quarter with adaptable workspace, including start-up units for small enterprises and larger companies wishing to expand.
* Stanier Bridge: Originally built to carry trains across the River Avon, the bridge connects Green Park Station and Western Riverside. Refurbishing it and building a replacement footbridge would enhance the riverside area.
* Office Space: The council wants to create an 'office quarter' in this part of Bath. Sainsbury's proposal includes modern office accommodation with a 'hub' for creative and knowledge-based industries, creating hundreds of jobs.
* Housing: In line with council aspirations, Sainsbury's plan around 300 homes with a mix of affordable and sustainable family housing, designed to link with Crest Nicholson neighbouring residential development at Western Riverside.
Sainsbury's is holding a public exhibition about its proposals at:
The Tea Room, Bath Assembly Rooms, Bennett Street today until 7pm and tomorrow at The Pump Room, Stall Street, from 10am-4pm.